MAY 1
HEALING HEART AND MIND
Admitted to God, to ourselves, and to another human being the exact nature of our wrongs.
TWELVE STEPS AND TWELVE TRADITIONS, p. 55
Since it is true that God comes to me through people, I can see that by keeping people at a distance I also keep God at a distance. God is nearer to me than I think and I can experience Him by loving people and allowing people to love me. But I can neither love nor be loved if I allow my secrets to get in the way. It's the side of myself that I refuse to look at that rules me. I must be willing to look at the dark side in order to heal my mind and heart because that is the road to freedom. I must walk into darkness to find the light and walk into fear to find peace. By revealing my secrets—and thereby ridding myself of guilt—I can actually change my thinking; by altering my thinking, I can change myself. My thoughts create my future. What I will be tomorrow is determined by what I think today.
Um, Okay. ….I Did It.
OPEN AI ChatGPT 3 – Write me a humorous column of Step 5 of Alcoholics Anonymous
---
OPEN AI ChatGPT 4 – Write me a humorous column of Step 5 of Alcoholics Anonymous
The Fifth Step of Alcoholics Anonymous is a very important step that frees one from the guilt, shame and resentments of our alcoholism and alcoholic past. It is a vital step to recovery and there is nothing humorous about it.
OPEN AI ChatGPT 5 – Write me a humorous column of Step 5 of Alcoholics Anonymous
Your request is not unusual but it is not included with the standard service. It requires a nominal fee of $19.95 per month to be referred to the comedy writer's desk. The current return time from concept to completion is estimated to be around 2 weeks.
Damn. I'll pay you $40 for something faster.
The Kings lost the 7th game of the First Round in the playoffs, The Giants are not much so far, I really don't feel like writing a column about all my screw ups.
Do you remember the 13th Step? It is vital for the proper approach to deal with telling someone else, that hopefully you trust, and can be completely honest and thorough admitting to someone everything that went wrong.
I don't know. The first couple times I tried to do it, didn't go that well. One guy said I wasn't ready, one guy went back and forth from falling asleep to looking at me with abject horror on his face. And lets not forget Patty, who answered every transgression with how I blew it with that girl or this girl and she would have kept me on the straight and narrow. Hey Patty, they got fed up with me, and you married a nice guy, a good guy, and managed to install a pretty good alcoholic and drug addiction too.
13th Step, Man … 13th Step…. F#$K It ! Just do it …
That led to my current sponsor who was there for most of the drive to dispiritedness. He has taken my Fifth Step in chunks… Most of the time when we are reliving the past and some weekend where we tried to raise more hell than the weekend before. He is good to have around to correct my exaggerations and excuses.
So for me, the Fifth Step is an ongoing process. We discuss a lot of the past, both of ours. One thing we did find out. There are times where we remember every minute of some unsavory incident of getting drugs, and drinking Crown Royal. And today, I can walk out of my place to DOCO to get a cup of coffee, only to get there and walk into Macy's because I cannot remember why I left my place in the first place.
Separate incidents of no relation? I think not.
Anyway, in my humble opinion, here is the deal. The Fourth Step is a pain, and the Fifth Step is even worse. But these Steps are particularly important. It helps free oneself from the past and lays a foundation for today and our tomorrows. I cannot take back any of the mistakes, but I can build strength to prevent them in the future.
So, use the 13th Step and just do it, and if you can, keep it ongoing.
Contributed by John M.
---
"Mouse's Corner"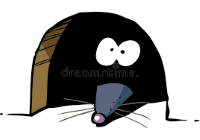 A.A. member Dave Mc. curates a few selected readings from a variety of A.A. related publications each month.
AA works if you believe in God.
AA works if you don't believe in God.
AA doesn't work if you believe you are God.
Anonymous
"Great suffering and great love are A.A.'s disciplinarians; we need no others."
12 Steps & 12 Traditions, pg. 174
Tradition Nine
Contributed by Dave Mc.
---
The GSR Says!
CCFAA Delegate's Meeting
April 15, 2023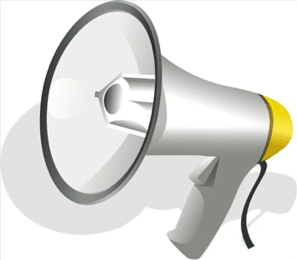 I have nothing new to report from the April Delegate's Meeting. These meetings follow a standard format and this month's meeting contained no new items from what I have shared with you over the past three months. I will continue to focus on items that are beneficial and useful to Step 2 Men's Group.
Please let me know if you have any questions.
Mark Q

---
May Birthdays… IF They Make It!
May 16th… Dan T. celebrates 7 years
May 17th… Steve H. celebrates 34 years
May 18th… David K. celebrates 17 years
May 19th… Dan Mc. would have celebrated 35 years
May 23rd… Jeremy B. celebrates 17 years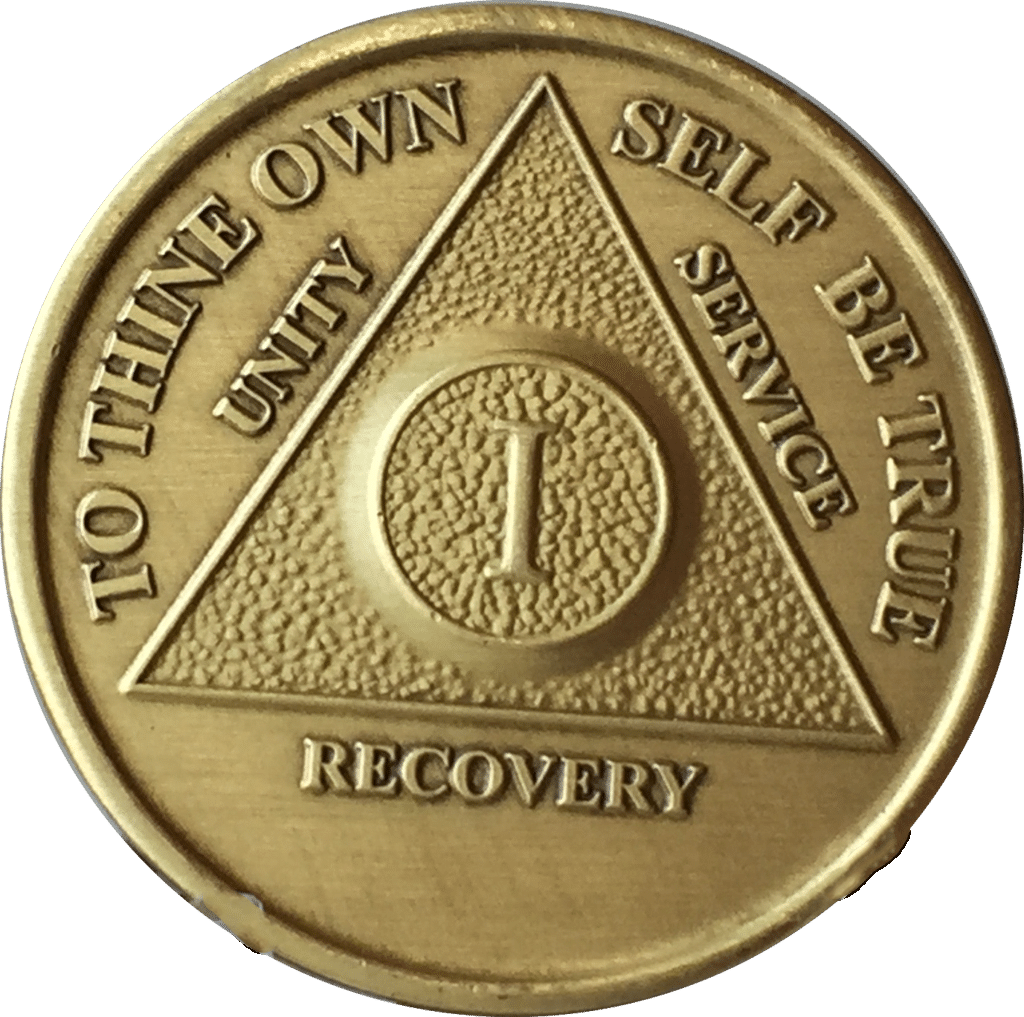 ---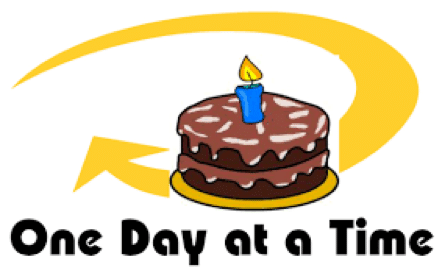 If your birthday has been missed…. fill out the birthday form.
We really want to celebrate your AA anniversary because your birthday made ours possible!
Thanks everybody and apologies to you if you were missed or incorrectly noted.
---
Thursday Meeting Update
The Thursday online meeting baton has been passed from Brad W. to Sean F.
Come join us for some Friday Jr. Fellowship.
Thanks for your service, Brad!
Tradition 5
Short Form:
Each group has but one primary purpose—to carry its message to the alcoholic who still suffers.
Long Form:
"Each Alcoholics Anonymous group ought to be a spiritual entity having but one primary purpose—that of carrying its message to the alcoholic who still suffers."
Tradition Summary
We Only Have One Purpose
It is the great paradox of A.A. that we know we can seldom keep the precious gift of sobriety unless we give it away. This Tradition delineates pretty clearly our individual primary purpose, as well as the group's. Each of us is but a small part of the whole, but by joining AA's primary purpose to our own, we become something bigger than our individual selves.
Am I willing to surrender my old primary purposes?
To work this tradition means that I am willing to say "yes" to this question and rearrange the rest of my priorities. Devoting myself to a new primary purpose means that I am willing to let go of many old ideas. I have many thinking patterns that are automatic that I need to change in order to consecrate myself to a new primary purpose.
Step-Tradition Parallel
The relationship of the fifth step to the fifth tradition is that the fifth step taught me the exact nature of my wrongs, "I'm not in charge." In the fifth tradition I learned just the opposite, I learned what my exact nature should be: my talent to carry the message to the alcoholic who still suffers, my primary purpose.
In the fifth step I learned what's wrong about me and in the fifth tradition I learned what's right about me. What's right about me is my ability to carry the message when no one else can because of the experiences that I have had which were transformed into a message of hope in the fifth step. My alcoholism is my greatest talent, not my talents as a husband, father, son, or my job. I can fulfill my primary purpose for being born by carrying the message to the alcoholic who still suffers.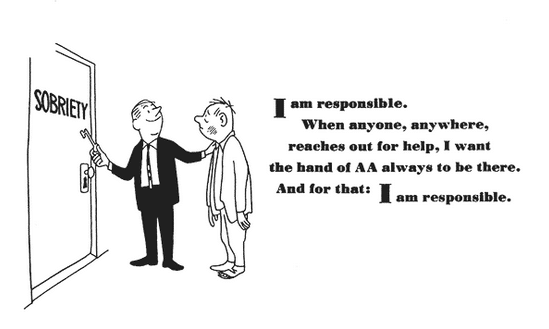 From an idea by George T.
---
My First Meeting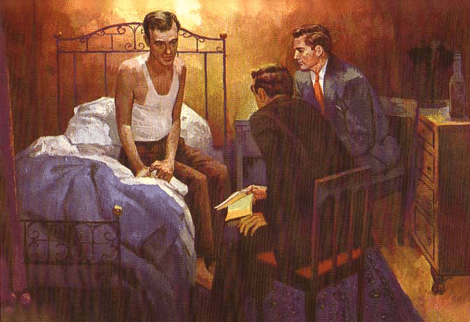 Please be "of service." If you've never contributed a "My First Meeting", please help to keep this column going…we need you! What do you remember most of your first meeting? It can be one sentence; it can be up to two paragraphs. Could be funny, poignant or strictly "clinical". Write what you want…you might have enjoy writing it!
---
Our Trusted Servants Continue to Be:
The current Step 2 Men's Group meeting schedule is Monday, Wednesday & Friday at Tim's (3809 J St), Tuesday & Thursday online, Saturday in the park is "Daily Reflections" and Sunday is our Rogue meeting in the park. Each gathering is one hour. Great job men!
Monday: Tim C.
Tuesday: Mark W.
Wednesday: John M.
Thursday: Sean F.
Friday: Jon B.
Saturday: David K.
Sunday: Mark C.
Want to add your name to the "Back-up-Help-Substitute Secretary List"? Just contact Group GS, John M., Treasurer Mark W. or any of our other Secretaries and let them know!
---
Step 2 Men's Group Believes…
"Came to believe that a Power greater than ourselves could restore us to sanity."
We'd never presume that the 12 Steps are not clear. Nor would we imply that they need 'improvement'. However…for purposes of assisting to keep the meeting pointed in an important direction each day, the 'Step 2 Men's Group Statement' is read as follows:
Step 2 Men's Group is founded on the belief that spirituality is essential to our sobriety. Our group is non-religious, but we do not oppose anyone's religious beliefs. We believe that respect for others and their beliefs is essential to our spiritual development. Accordingly we ask that avoid criticism of others or of their religion or lack of religion, their race, ethnicity, national origin, age, sexual orientation, physical appearance, trade or profession, length of sobriety, or personal beliefs. Our goal is to further our spirituality, our sobriety and our personal development, not to confront or belittle others. Always remember to be kind to others.
---
Extra Special Thanks Dept:
Thanks to our 'GSR' John M. for "Um, Okay, I Did It", Dave Mc. for "Mouse's Corner", Mark Q. for the GSR Report, Mike T. for sharing the Joe Walsh video, and our Treasurer Mark W. for all your contributions. We're still waiting for YOU gentle reader…Why don't YOU contribute a short "something?" Any length, most any AA related topic. Reply now and it will get included next month!