Hot & Now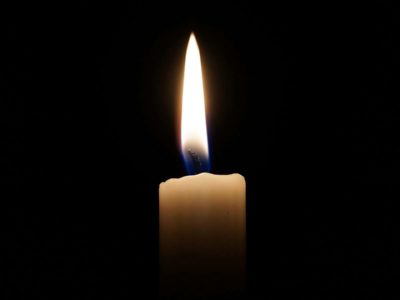 It is with great sadness that we mourn the passing of our friend, Dan McKinley.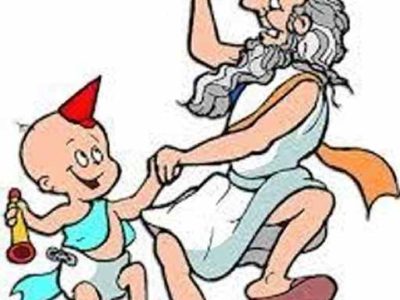 Happy New Year! Well, one down, one more year to go! It has been a doozie!
"When you are young your …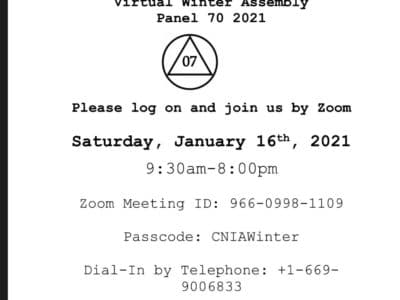 California Northern Interior Area 07, virtual winter assembly on Zoom.
Online Connection
Connection details to join us online and a YouTube video with connection instructions in case anyone is having trouble getting into our online meetings.
January Birthdays
(IF they make it!!)
Ken B

celebrates

17 years

on January 2nd!

Anthony S

celebrates

37 years

on January 3rd!

John O

celebrates

3 years

on January 18th!

Rory B

celebrates

4 years

on January 25th!

Fred C

celebrates

5 years

on January 25th!
Browse the Aisles
7th Tradition
Step 2 Men's Group operates on your donations and being sequestered is no excuse to drop that ball!
If you can spare it, please send your contribution to:
TBD
Thanks and keep comin' back!
Next Meeting