NOVEMBER 1
I CANNOT CHANGE THE WIND
It is easy to let up on the spiritual program of action and rest on our laurels. We are headed for trouble if we do, for alcohol is a subtle foe.
ALCOHOLICS ANONYMOUS, p. 85
My first sponsor told me there were two things to say about prayer and meditation: first, I had to start and second, I had to continue. When I came to A.A. my spiritual life was bankrupt; if I considered God at all, He was to be called upon only when my self-will was incapable of a task or when overwhelming fears had eroded my ego. Today I am grateful for a new life, one in which my prayers are those of thanksgiving. My prayer time is more for listening than for talking. I know today that if I cannot change the wind, I can adjust my sail. I know the difference between superstition and spirituality. I know there is a graceful way of being right, and many ways to be wrong.
"Mouse's Corner"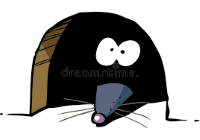 A.A. member Dave Mc. curates a few selected readings from a variety of A.A. related publications each month.
"Courtesy, kindness, justice, and love are the keynotes by which we may come into harmony with practically anybody."
12 Steps & 12 Traditions, pg. 93 Step Ten
"There must come a day, it seems to me, when every alcoholic, in or out of A.A., finally sits down in the presence of his enemies. When he does, he will be amazed to discover that he is attending a meeting of one – himself."
A Member's Eye View of Alcoholics Anonymous, pg. 25
World Services Pamphlet P-41
"As someone in A.A. said to me once upon a time, There is nothing worse than a confused psychiatrist"
Alcoholics Anonymous 3rd Edition pg. 347
Physician, Heal Thyself!
Contributed by Dave Mc.
---
Meditating The Racing Mind
Meditation is hard. Thinking about what to write about is harder.
I've said before that my mind races when left to its own devices. My thoughts travel like electricity from everything I have ever done wrong to who should be traded intermixed with sex.
No really. I read in a science book or maybe it was the USA TODAY, I can't remember, that men think of sex every 7 seconds. That's remarkable. I wonder though, as I get older and realize the consequences of sex…..like that same old woman is still hanging around might think of sex only every 7 hours. Or 7 years. I don't remember.
See what I mean? My mind races.
I went to dinner the other night with my sponsor. This March he will have 25 years of sobriety and AA. Seeking his wisdom I asked, how does he meditate? He told me he does not. His mind races. We talked about alternatives. He told me how a few times a week, he will play the Allman Brothers, or Jackson Browne or Bruce Hornsby off his phone lay down and close his eyes. That sounds like a nap, I said. And he just smiled.
I know this one member, David, who told me he uses a Wii, the electronic video game console. He does Yoga on the Wii. That sounded like a good plan, but I didn't want to spend the bucks on a Wii. I have found free yoga classes on YouTube. Even the most basic beginner course is more like intermediate for me but it's doing something.
That is my message this month in the column. Do something related to or dedicated to meditation. Even if it's not.
For the last couple of months, I have returned to the small gym in my building for workouts. The gym has treadmills, bikes, stair steppers and a few weight machines. Free weights and those balls. Enough stuff for me. I have been riding a bike for 20 minutes, sometimes more, without my headphones on. My mind races but I do try to keep the track dedicated to thoughts about what we do in AA. Or the group. Or meetings. Small anecdotes of humor for meetings. How many times what is funny in my head falls flat in the room. That sort of thing.
We will see if it works. I am trying to shed those god awful Covid pounds and a few more I have added over the years. So there is that.
I read something else. You know I like to read. This one was about Matthew Perry, the Friends, guy. It said that guy has battled addiction for 30 years. Pain pills, vodka, everything. He has a new book out about his struggles. Friends, Lovers and the Big Terrible Thing, Flatiron Press. Amazon, Walmart. I always think its good to read about what other people are doing. Says he's attended about 6,000 AA meetings and it hasn't always helped. But he keeps coming back. Could be worth a read.
Contributed by John M.
---
November Birthdays… IF They Make It!
November 3rd… Jon B. celebrates 4 years
November 15th… Bob A. celebrates 37 years
November 23rd… Dick M. celebrates 9 years
November 26th… Josh W. celebrates 4 years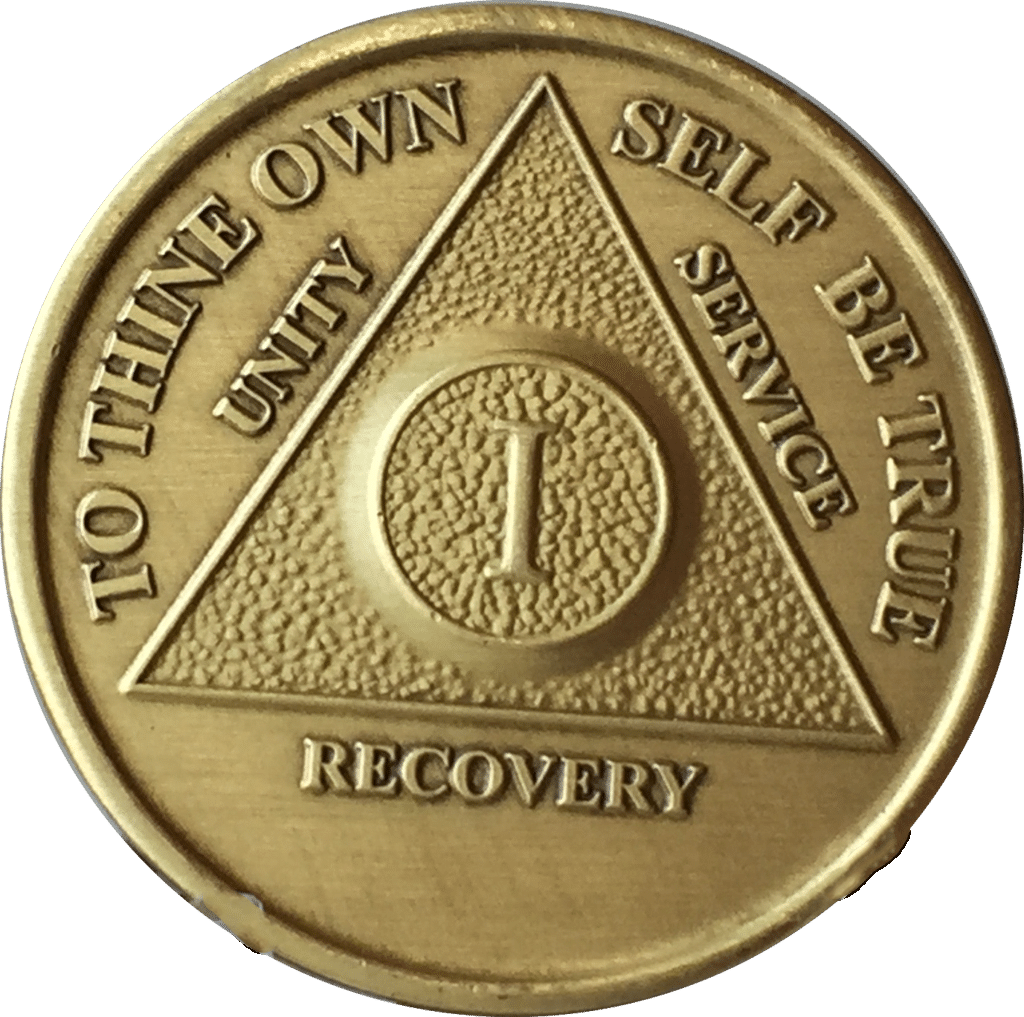 ---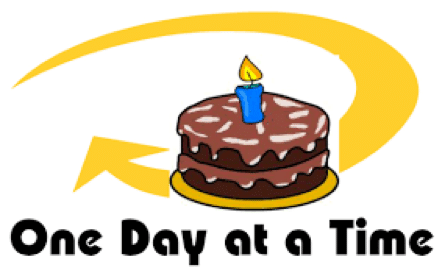 If your birthday has been missed…. fill out the birthday form.
We really want to celebrate your AA anniversary because your birthday made ours possible!
Thanks everybody and apologies to you if you were missed or incorrectly noted.
---
Annual Business Meeting
Friday, November 4, 2022
11:30 a.m.
Brink your own chair
Direct any questions or requests to Mark C using this convenient form.
A.A. News
Announcing: Hardcover Jacketless Format for the Big Book
Apparently a new jacketless format of the hardcover Big Book, Alcoholics Anonymous, is in the works to reduce production and delivery times. Who needs a pointless dust jacket, anyway? Wouldn't we all prefer to be without that unnecessary and fragile encumbrance? Dave?
Click here for more information
---
My First Meeting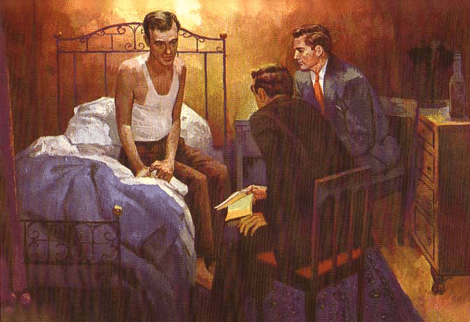 Please be "of service." If you've never contributed a "My First Meeting", please help to keep this column going…we need you! What do you remember most of your first meeting? It can be one sentence; it can be a few paragraphs. Could be funny, poignant or strictly "clinical". Write what you want…you might have enjoy writing it!
---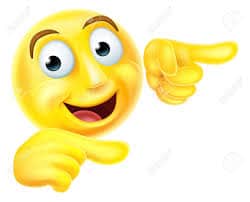 Short Form
"Our public relations policy is based on attraction rather than promotion; we need always maintain personal anonymity at the level of press, radio, and films."
Long Form
"Our relations with the general public should be characterized by personal anonymity. We think A.A. ought to avoid sensational advertising. Our names and pictures as A.A. members ought not be broadcast, filmed, or publicly printed. Our public relations should be guided by the principle of attraction rather than promotion. There is never need to praise ourselves. We feel it better to let our friends recommend us."
Tradition Summary
Attraction Rather Than Promotion
Bill W. once said, "We had no public relations policy except for a fear of public relations. Our relations with the general public should be characterized by personal anonymity. There is never need to praise ourselves. We feel it better to let our friends recommend us."
Good public relations are A.A. lifelines reaching out to the fellow alcoholic who still does not know us. For years to come, our growth is sure to depend upon the strength and number of these lifelines.
Conversely, think about this. Should we identify ourselves by our first and last name when we speak at closed meetings of A.A? Does this violate the eleventh tradition? Of course not. We are only anonymous at the level of press, radio, and films. The press has not attended any closed meetings I have spoken at, so I am free to use my whole name. The final paragraph on page 37 of the original pamphlet "44 Questions" states: "It should also be noted that within A.A., at A.A. meetings and amongst themselves, A.A. members are not anonymous."
Step-Tradition Parallel
The eleventh step is related to the eleventh tradition: by praying only for knowledge of his will for me and the power to carry that out, I become a source of attraction to God and give Him all credit for my wonderful life. The eleventh step poses the question, "How can we improve our conscious contact?" The eleventh tradition answers that question by pointing out that when we do not take credit for the good we do, we become closer to God in our prayer.
From an idea by George T.
---
Our Trusted Servants Continue to Be:
The current Step 2 Men's Group meeting schedule is Monday, Wednesday & Friday at Tim's (3809 J St), Tuesday & Thursday online, Saturday in McKinley park is "Daily Reflections" and Sunday is our Rogue meeting in the park. Each gathering is one hour. Great job men!
Monday: Tim C.
Tuesday: Mark W.
Wednesday: John M.
Thursday: Brad W.
Friday: Jon B.
Saturday: David K.
Sunday: Mark C.
Want to add your name to the "Back-up-Help-Substitute Secretary List"? Just contact Group GS, John M., Treasurer Mark W. or any of our other Secretaries and let them know!
---
Step 2 Men's Group Believes…
"Came to believe that a Power greater than ourselves could restore us to sanity."
We'd never presume that the 12 Steps are not clear. Nor would we imply that they need 'improvement'. However…for purposes of assisting to keep the meeting pointed in an important direction each day, the 'Step 2 Men's Group Statement' is read as follows:
Step 2 Men's Group is founded on the belief that spirituality is essential to our sobriety. Our group is non-religious, but we do not oppose anyone's religious beliefs. We believe that respect for others and their beliefs is essential to our spiritual development. Accordingly we ask that avoid criticism of others or of their religion or lack of religion, their race, ethnicity, national origin, age, sexual orientation, physical appearance, trade or profession, length of sobriety, or personal beliefs. Our goal is to further our spirituality, our sobriety and our personal development, not to confront or belittle others. Always remember to be kind to others.
---
Extra Special Thanks Dept:
Thanks to our 'GSR' John M. for "Meditating the Racing Mind", Dave Mc. for "Mouse's Corner" and our Treasurer Mark W. for all your contributions. We're still waiting for YOU gentle reader…Why don't YOU contribute a short "something?" Any length, most any AA related topic. Reply now and it will get included next month!