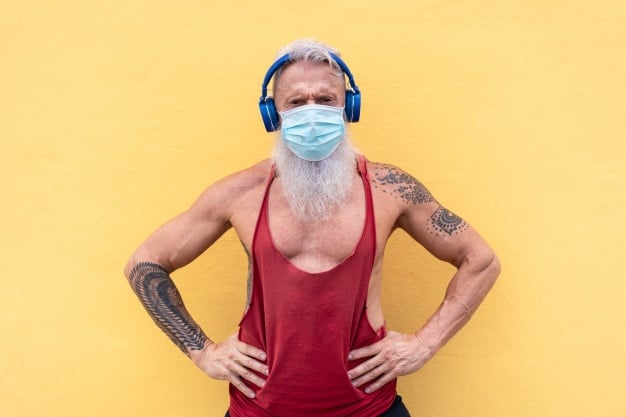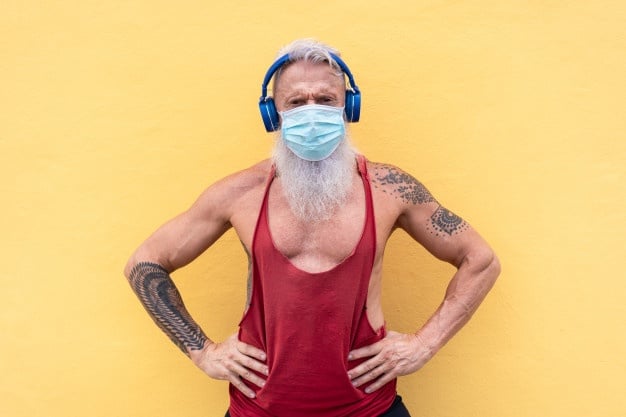 STEP 2 MEN'S GAZETTE
June 1, 2020 Vol. One No.32
---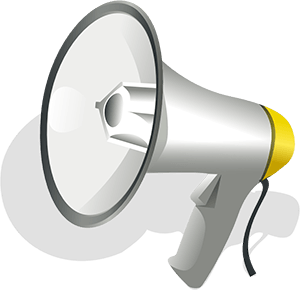 The GSR Says!
We held our District 24 Meeting via ZOOM, Wednesday May 13. There were 15 GSRs in attendance. In addition we were joined by the Area 07 Liaison for Bridging the Gap (BTG) BTG works with treatment facilities and helps to connect alcoholics being discharged from recovery programs to AA groups and temporary sponsors in the area. Like all H&I programs, it is on hiatus during this time, however, our Area Liaison would like to try and increase awareness of the program at meetings in our District, and hopefully, find folks willing to be a part of BTG. Something for all of us to ponder in our shelter-in-place spare time! The General Service Conference for all of AA in the USA and Canada was held via ZOOM May 16-19. Our Area 07 Delegate is planning on giving his report from the Conference to our Area in June via ZOOM. Time and date is not yet determined, but I will forward information to you as I receive it. Prior to the General Service Conference there was quite a bit of discussion around the topic of changes to AA literature. I am very interested to hear how some of these proposals fared and what sort of discussions were had around them. All members have always been welcome to attend Pre and Post Conference Assemblies, and the ZOOM login will be available to all members as well! I encourage you to drop into the meeting! Beyond that, we are waiting to see what the next steps will be for our groups. In the meantime… lets try to stay in touch through ZOOM meetings, reach out to our fellow alcoholics through text or phone calls, and we will all stay strong in our sobriety!
Thank you for allowing me to be of service.
Contributed by George T.
---
Pass the Basket…please?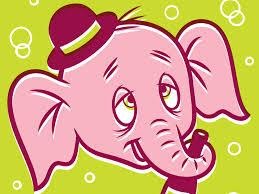 As we enter the twelfth week or so without meeting in person…there's a big elephant in the room! You guessed it…revenue from our contributions. Our trusted servants, Step 2 Men's Group Treasurer Dan Mc. and General Secretary Tom W. are asking our help.
In fact, we're all asking each of you and us…to make a contribution to the group. Please make your check or money order payable to "Dan McKinley" and mail direct to: Dan McKinley P.O. Box 221756 Sacramento, CA. 95822.
While an amount of $50 is ideal, we understand this may not be possible for all or even desirable. Any amount is much appreciated, any amount is thoughtful. As always, it is an entirely voluntary contribution. There will be no judging! Well…not much anyway. Just kidding, no one share whether or if you assisted.
Please give what you can. Our group remits a great deal to Central Office, St. Francis Church (both rent & causes) and other expenses. Thank you in advance all of you…you guys are awesome!
---
IDENTIFYING DEFECTS
"Is it safe"?"
The hauntingly cryptic question asked over and over by the equally hauntingly cryptic Christian Szell, from the late, great William Goldman's Marathon Man. The protagonist in the book, movie, Thomas Babbington Levy, has no idea what Szell is referring to. So, he gives Szell various answers, hoping one of them is the one that will get Szell to stop hurting him.
For some reason, that iconic line stuck with me over the years, popping into my head when I had to do something. Like go outside. Like, walk into a room full of people I only kind of, sort of, knew. Like, watching a bartender pour me a shot of whiskey.
"Is it safe?"
As I begin to stir from my Government imposed isolation, I am asking myself this now. I think I am being asked to rejoin something out there, albeit with my N95 mask awkwardly affixed around my head.
"Is it safe?"
The prospect of putting down the three remote controls I have carried around as my constant and loved companions brings to mind the several emotions I felt in detox. Even for writing a column.
"Is it safe?"
I didn't just watch TV. I reviewed a number of clinical life trials I conducted, some intentionally and some not. I was able to determine that if I combined some diagnoses, some from professionals, some self appointed, that one of my one main defects of character is ADrettes Syndrome. I think it's more common than admitted, but no one has ever heard of it. After all, I only pulled the term out of my head a few nights ago.
The breakdown is like this. AD is Attention Deficit. I got that. They gave me pills for that. " 'rettes" is the second half of Tourettes Syndrome and with no disrespect and plenty of sympathy for those that suffer from. But I needed to borrow the contraction to describe the affliction of saying something, even if spot on true, should not be said. Or mulling over and over something I know to be not true trying to make it true.
Ah, my mind is just a Twitter. I can hear some of the few readers yelling, ferchrissakes, find him his remotes! So I will summarize to close.
The point is, that going into this sixth month, and with the determination that I will have to rejoin the population, I be cognizant and ready to have my Higher Power help remove or limit this defect of character. And if and when I falter, and some one indignantly asks, "Who said that?!" that my N95 mask is properly emplaced and my pointer finger is quick to the ready.
Alright, I gotta get outside.
"Is it safe?"
Contributed by John M.
---
THE LITERARY CORNER: ALCOHOL IN LITERATURE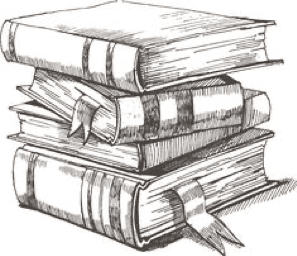 "As a man gets older, his regrets changes. Especially when he's gotten into the Scotch."
― Robert Crais, The Forgotten Man
"However much I booze…there ain't no way out."
—Pete Townshend
"I'm on a whisky diet. I've lost three days already."
— Tommy Cooper
"Alcohol is a way of life, alcohol is my way of life, and I aim to keep it."
— Homer Simpson
"If you drink, don't drive. Don't even putt."
— Dean Martin
---
OUR TRUSTED SERVANTS CONTINUE TO BE:
The current 'Step 2 Men's Group' meeting schedule is Monday through Sunday at 11:30 AM. All meetings are online for now until further notice. The Thursday meeting is a 'Book/Step Study' format. Each of the M-Sunday gatherings are one hour. Great job men!
Monday: Tim C.
Tuesday: Dick M.
Wednesday: John M.
Thursday: George T.
Friday: Dan Mc.
Saturday: David K.
Sunday: "Guitar Dan" T.
Want to add your name to the "Back-up-Help-Substitute Secretary List"? Just contact Group GS, Tom W., Treasurer Dan Mc. or any Monday through Sunday Secretaries and let them know!
---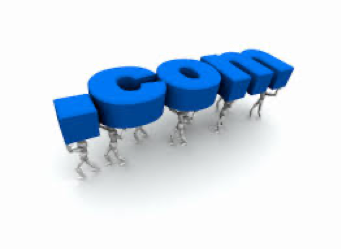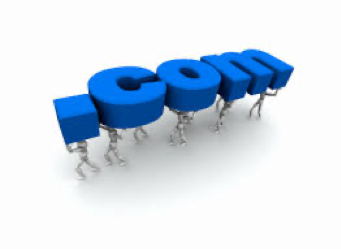 Step2mensgroup.com (!!!)
81
Days since our last in-person meeting. (Friday, March 13 2020)
75
Today, June 1, will be our 75th online meeting.
April Connections by Device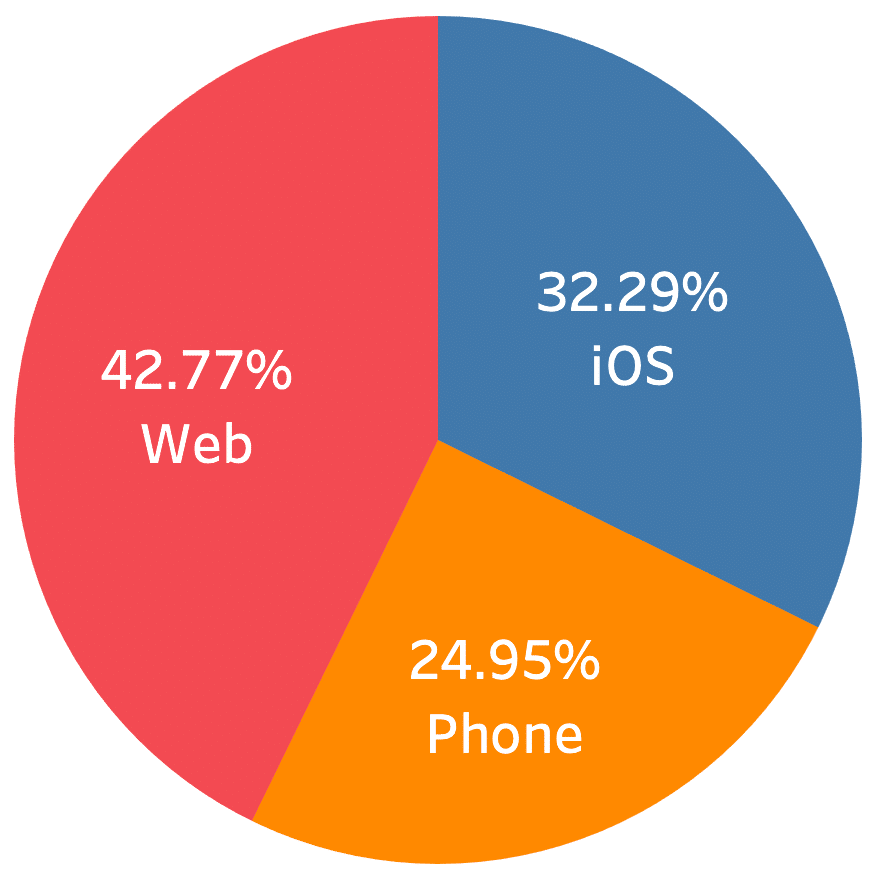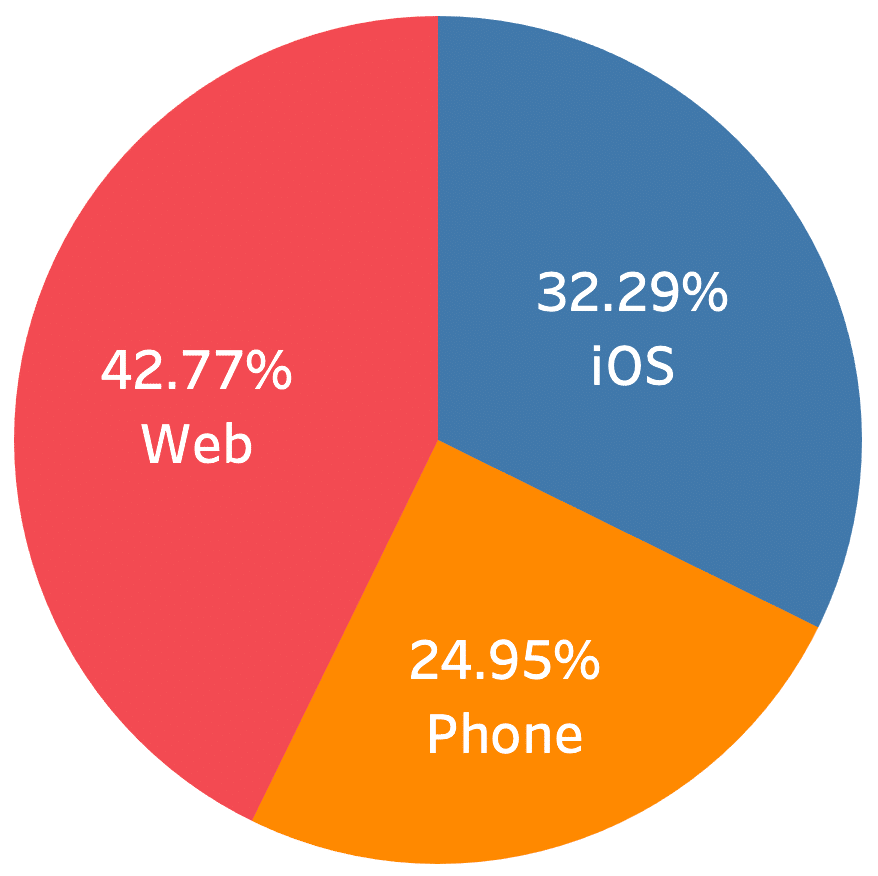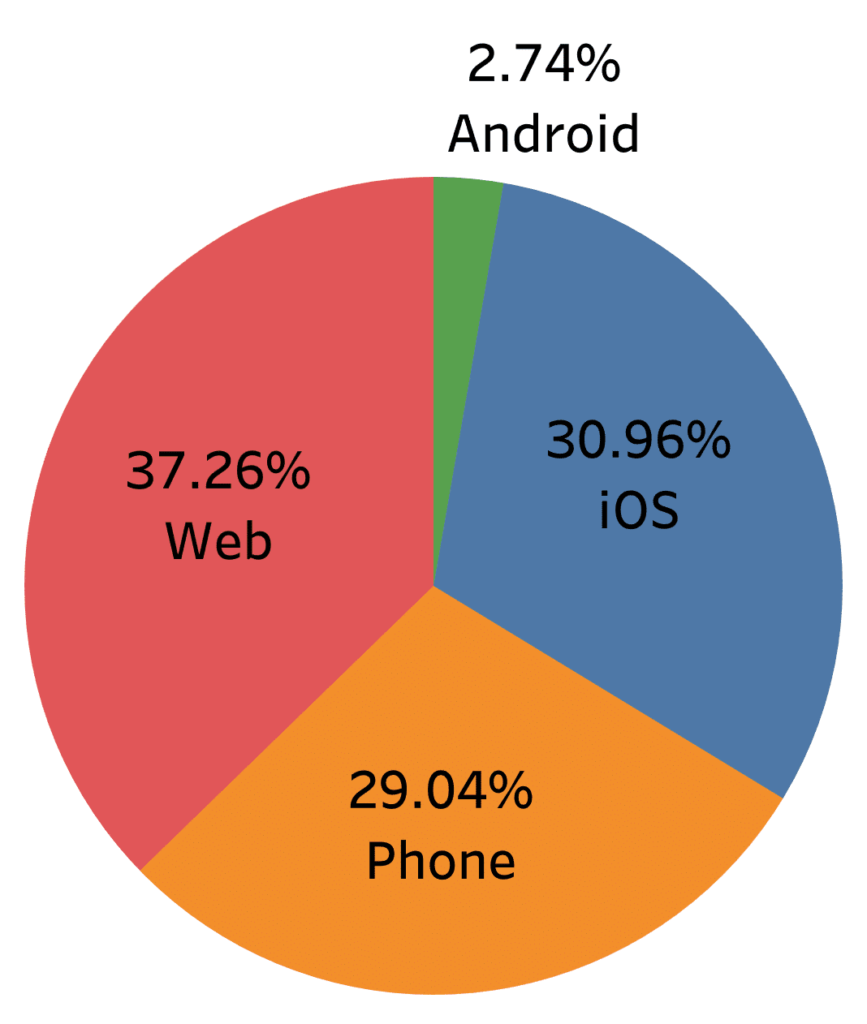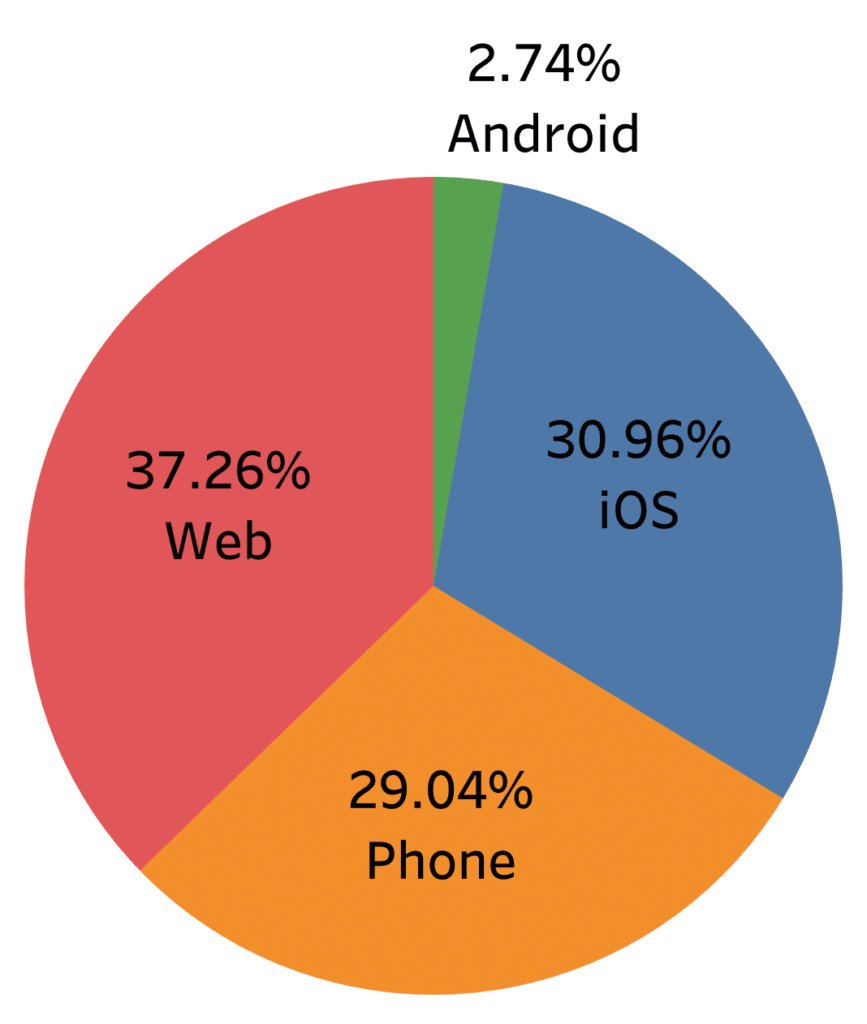 May Connections by Device
Another Gratuitous Chart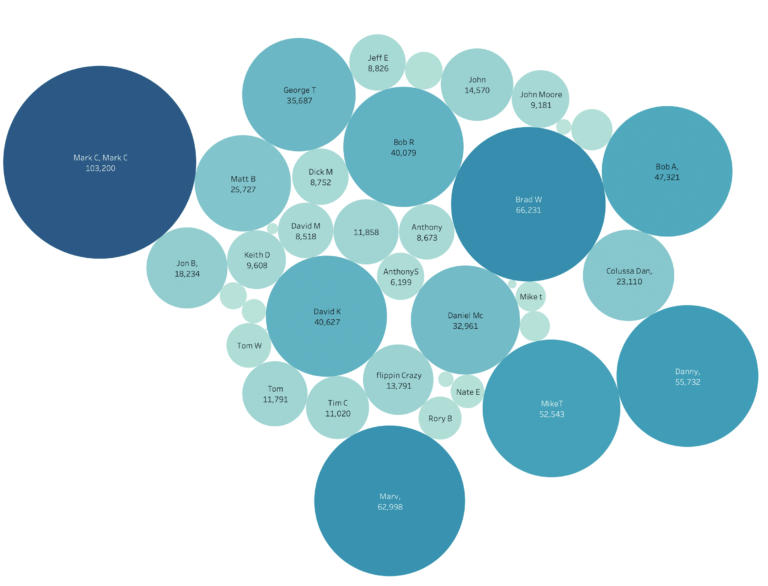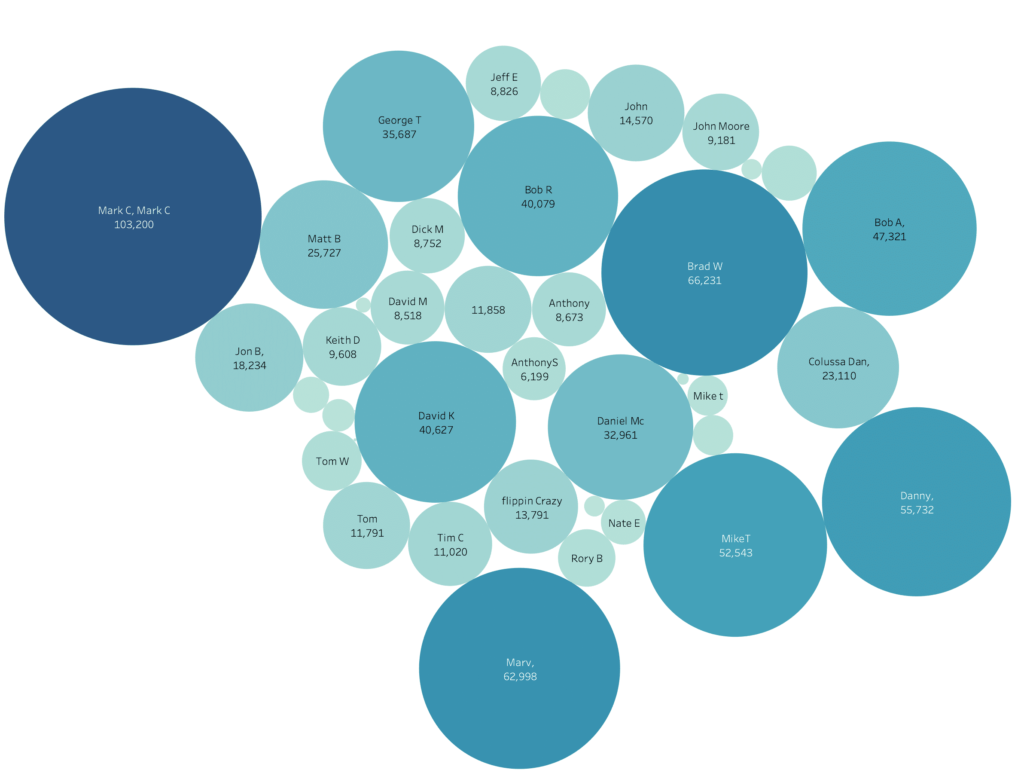 Connection Time in Seconds
---
If any secretaries are looking for the meeting readings, PDF versions can be found here or there's a handy web page here.
Here's the connection info for joining the meeting, in case anyone missed it. If you have any trouble connecting, contact Mark C.
Contributed by Mark C.
---
Mouse's Corner
IWHAW (it works how and why)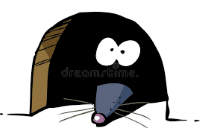 Our lives are meant to be lived. No matter how sincere our efforts at "turning it over," we will make mistakes, wander off course, and experience moments of doubt. However, with each setback we are given a new opportunity to renew our commitment to live by spiritual principles. Part of the process of surrendering to God's will is to surrender to spiritual principles such as honesty, open-mindedness, willingness, trust, and faith.
— NA Literature
Today
"What day is it?" Pooh asked
"It's today," squeaked piglet
"My favorite day," Pooh replied
"Yesterday, when it was tomorrow, it was too much day for me."
– A.A. Milne, Winnie the Pooh
Contributed by Dave Mc.
---
First Wednesday… JUNE 3rd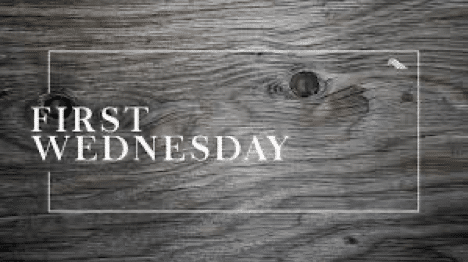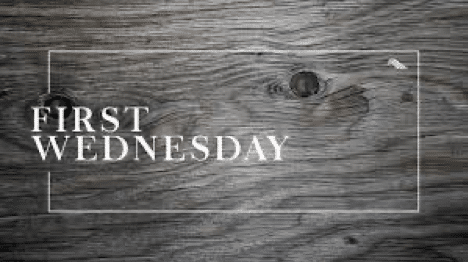 John M. reviews the 6th Step on June 3rd (First Wednesday). "Were entirely ready to have God remove all these defects of character."
John reviews the step corresponding to the number of that month on each first Wednesday. It's a rewarding meeting with John outlining the step of the month, how he was challenged by it and how we tackle it ourselves, with and without success! Look for his monthly contribution in this edition!
---
THURSDAY 'Book & Step Study'
George T. takes us through the Twelve Steps and Big Book portions to start the meeting every Thursday. Each missive is packed with fine prose, fascinating insights and challenging reading. Following the read (about 20 minutes)…the floor is open to everyone's thoughts on how they may have been influenced or impacted by that writing. It's really fun to be a part of and members are enjoying it.
Get on in here and show George support and contribute something to the newcomer. Every Thursday at 11:30.
---
June Birthdays …IF They Make It!
Brian B. June 10… Brian celebrates 5 years!
James S. June 12… James celebrates 5 years!
Matt E. June 21… Matt celebrates 4 years!
Mark W. June 24… Mark celebrates 35 years!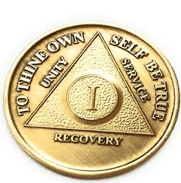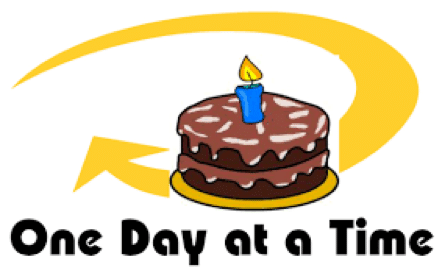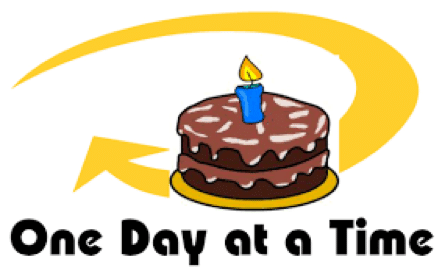 If your birthday has been missed….there are TWO ways to get included:
* PLEASE 'reply' by email now…OR…log-on to step2mensgroup.com with…
Your First Name w/ Last initial
Your "AA' Birthday (ex.8/1/18)
We really want to celebrate your AA anniversary because your birthday made ours possible!
Thanks everybody and apologies to you if you were missed or incorrectly noted.
---
Alcoholics Anonymous 'Daily Reflection…'
1
June
A CHANGED OUTLOOK
Our whole attitude and outlook upon life will change.
— ALCOHOLICS ANONYMOUS, p. 84
When I was drinking, my attitude was totally selfish, totally self-centered; my pleasure and my comfort came first. Now that I am sober, self-seeking has started to slip away. My whole attitude toward life and other people is changing. For me, the first "A" in our name stands for attitude. My attitude is changed by the second "A" in our name, which stands for action. By working the Steps, attending meetings, and carrying the message, I can be restored to sanity. Action is the magic word! With a positive, helpful attitude and regular A.A. action, I can stay sober and help others to achieve sobriety. My attitude now is that I am willing to go to any length to stay sober!
---
Joke Box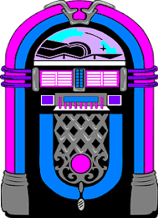 The JokeBox will return in July

"The Joke Box" features narratives, anecdotes and jokes from the AA publication "A Rabbit Walks Into a Bar". Available at the AA Central Office, it contains the best material from the historic AA Grapevine. You can learn more at aagrapevine.org. Thanks to Anthony S. for picking up a copy and suggesting it!
---
My First Meeting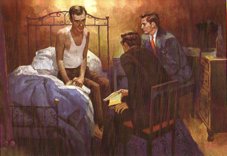 Please be "of service." If you've never contributed a "My First Meeting", please help to keep this column going…we need you! What do you remember most of your first meeting? It can be one sentence; it can be up to two paragraphs. Could be funny, poignant or strickly "clinical". Write what you want…you might have enjoy writing it!
MY FIRST AA ZOOM MEETING
I didn't want to go. I was cursing the forces that had plotted the intervention: the un-seeable cloud of doom, the experts, the common sense. Don't you hate good common sense? It didn't matter if I was willing to don a space suit and sit six feet away from you, all our old familiar AA meeting rooms had gone dark. Fine! That's how I licked my wounds and nurtured my self pity. I was getting tired of all those guys anyway! Sure, I tried a few texts, I tried a few phone calls, I tried some AA on YouTube, but the old monkey-mind was swinging out of control.
Finally I made the call.
Or, I tried. But first I had to download the app, or update the app, or figure out the microphone, or figure out the camera. And once I finally made it into the ZOOM room, I got to listen and watch while everyone else fiddled with their mics and fumbled with their cameras and flushed their toilets or ran their ice machines, and we all together asked over and over: can you hear me?
Slowly, familiar faces came into view, and familiar voices said, Hi, George. I had made it back into a meeting of AA, and it was exactly where I needed to be! Yes, it was a little weird, but just like my first AA meeting full of smoke and strangers, I told myself the same thing: I'm coming back.
contributed by George T.
---
Memory Lane…Remember the Good Times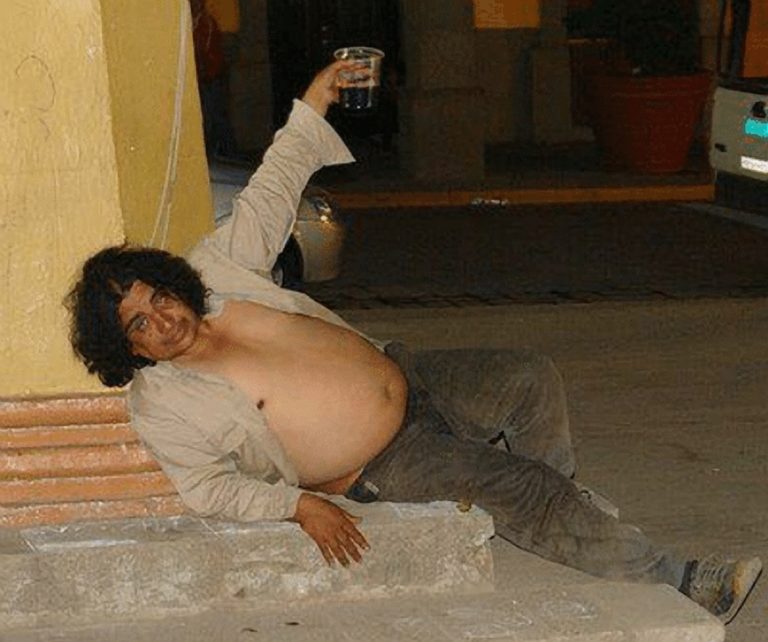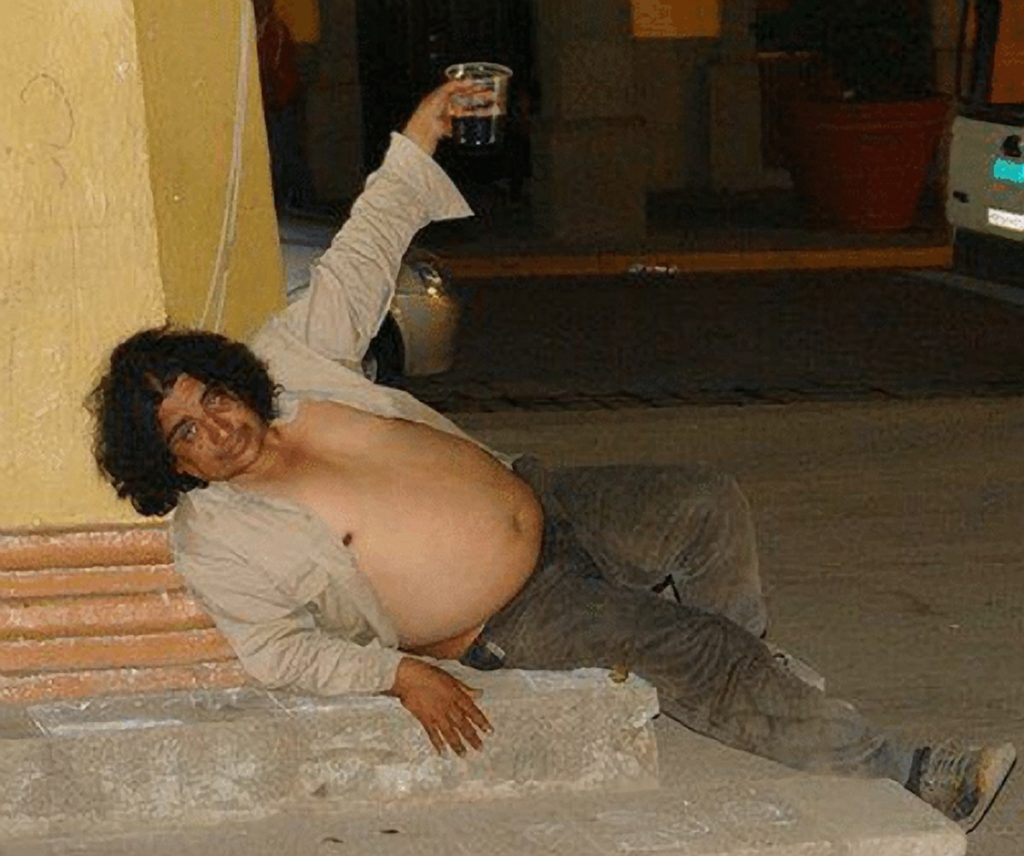 Funny Papers
---
Step 2 Men's Group Believes…
"Came to believe that a Power greater than ourselves could restore us to sanity."
We'd never presume that the 12 Steps are not clear. Nor would we imply that they need 'improvement'. However…for purposes of assisting to keep the meeting pointed in an important direction each day, the 'Step 2 Men's Group statement is read as follows:
Step 2 Men's Group is founded on the belief that spirituality is essential to our sobriety. Our group is non-religious, but we do not oppose anyone's religious beliefs. We believe that respect for others and their beliefs are essential to our spiritual development. Accordingly we ask that avoid criticism of others or of their religion or lack of religion, their race, ethnicity, national origin, age, sexual orientation, physical appearance, trade or profession, length of sobriety, or personal beliefs. Our goal is to further our spirituality, our sobriety and our personal development, not to confront or belittle others. Always remember to be kind to others.
---
SPECIAL THANKS DEPT:
NEEDS UPDATING AFTER WE'VE PUT IT ALL TOGETHER
Thanks to our 'GSR' George T. for "The GSR Says" and "My First Meeting". Thank you John M. for "Identifying Defects". Thanks to Mark C. for your contributions in making our online meetings a reality, managing our secretaries and guiding members through the process. He also wrote "Step2mensgroup.com." Thanks to Dave Mc. for "Mouse's Corner." Thank you Anthony S. for the 'Joke Box'. Thank you Dick M. for the joke. We're still waiting for YOU gentle reader…Why YOU don't contribute a short "something?" Any length, most any AA related topic. Reply now and it will get included next month!
---
Editors Note:
On a serious note…the sender's email address [email protected] has been created specifically for this newsletter. The 'inbox' may not be reviewed often. Every effort will be made to NOT share your email address with anyone w/o express written permission from you. You may 'opt out' at any time from this newsletter by simple reply…" Stop sending me this junk"! Please suggest columns, advice…ideas. Your comments are always welcome.