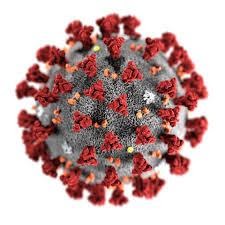 SPECIAL COVID-19 EDITION!
STEP 2 MEN'S GAZETTE
April 1, 2020 Vol. One No.30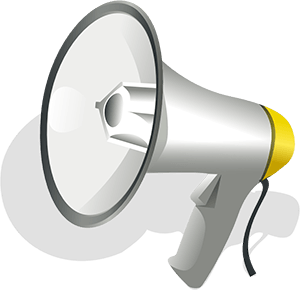 The GSR Says!
Our last General Service Representative (GSR) meeting was held on Wednesday, March 11. At our meeting that week we were discussing plans for all of us to attend the Pre-Conference Assembly scheduled for April 4-5 in Auburn.
We were all excited to be able to bring our group conscience to our delegate and send him off to the General Service Conference scheduled for June in New York.
Well, as we all know, "Life is what happens when we are busy making plans", and life has certainly sent all our plans through the Cosmic Shredder.
However, to quote a famous line: "There is a solution…", fortunately for most of us there is technology available that has enabled us to stay connected and communicate. Groups all around the world continue to carry the message through on-line meetings, and General Service has taken the same steps to keep GSRs in contact with their districts.
The current plan is that the General Service Conference scheduled for June will proceed as scheduled, modified to fit within an on-line meeting format.
At the District level we will meet on-line. Our Area Delegate, Tom, and all the Area 07 officers are working out a format that will enable the most amounts of people to interact during an on-line version of the Pre-Conference Assembly.
The dates might be adjusted, and the procedures for attending on-line have not been fully established. As more information becomes available, I will pass it along. So, with a few adjustments, the business of AA proceeds.
More importantly, the sharing of our experience, strength and hope continues.
If you check out the Sacramento Central Office of AA website there are lists of on-line meetings with access info. Why not check out a new meeting from time to time?
Thanks for allowing me to be of service.
Contributed by George T.

---
A PRELUDE TO OUR FINEST HOURS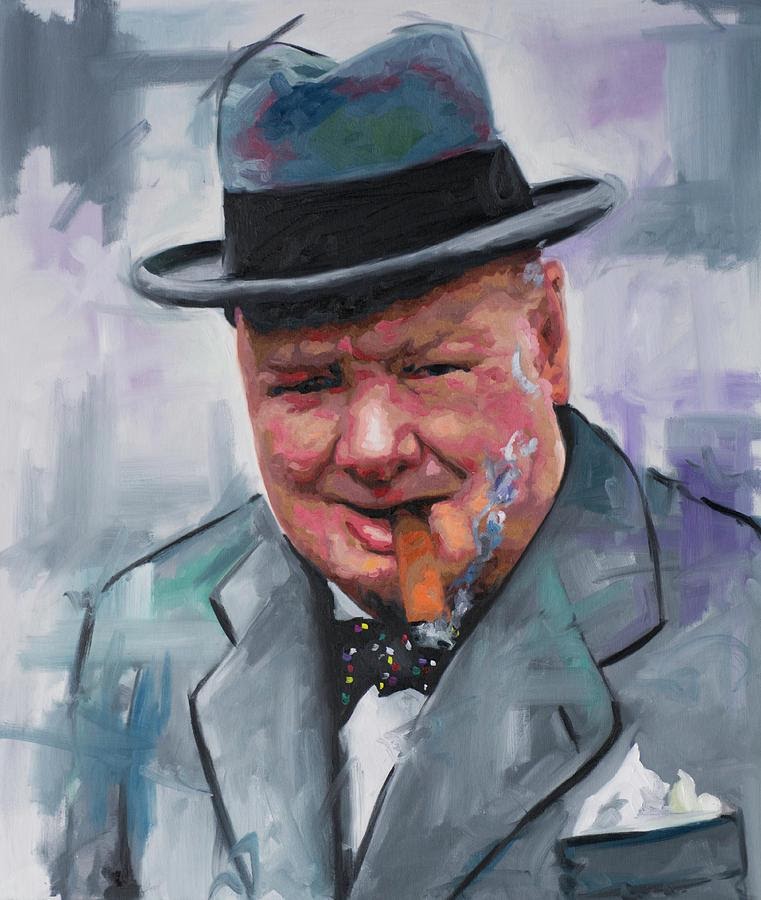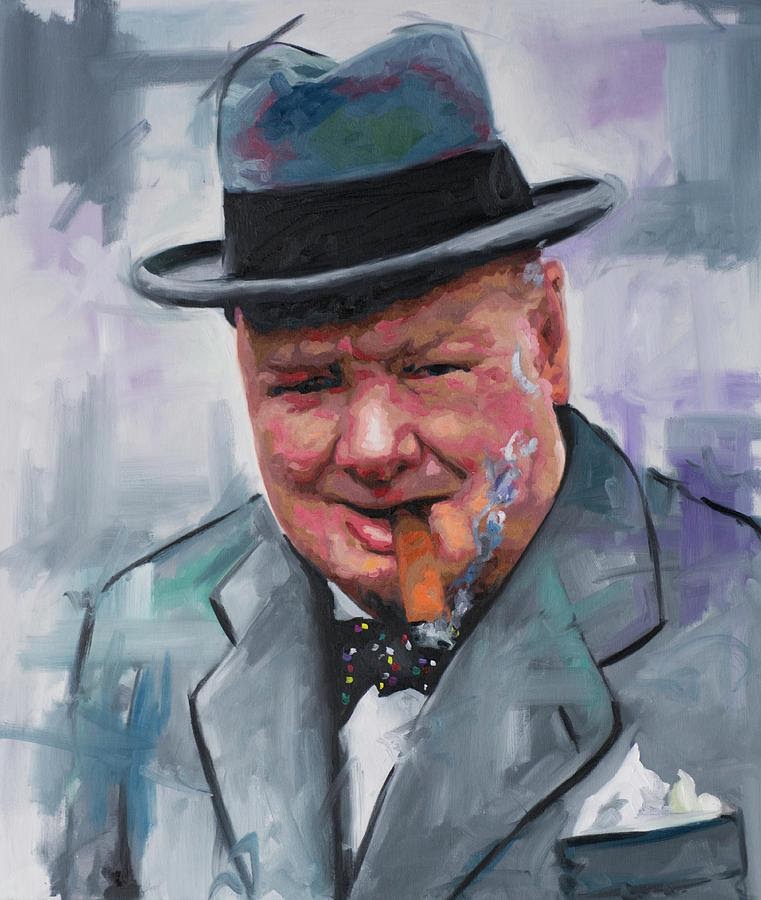 These are difficult times.
In the past I had this sponsor who, when doing a fifth step, pointed out and made me admit in my list of resentments, my part and responsibility for those occurrences. I agreed. I was a lying, dishonest, piece of human excrement.
Today, I have several resentments but I do not feel I had any part of it.
I don't know who to blame particularly. All I know is, I am advised to stay inside most of the day. My ex will only let me see the kids out side their home. That is a drag. My oldest is in Brooklyn, home bound and pregnant. That is worrisome.
A couple of incidents reminded me that I must keep vigilant from falling in to my old ways and risk a home relapse.
First incident I noticed happened like this…I have a group of guys that I have been texting daily for what seems like over 10 years. Before that we emailed, but with advances in technology we have an almost instantaneous response to individual commentary. Usually, we speak about sports and what's on Netflix.
One of our individuals in this group is a know-it-all attorney presently living in New York, who condescendingly imparts us with his superior insight on everything. Mind you, I go to great lengths to be nonjudgmental.
The subject is unimportant. Suffice it to say after a week of his narrative…… I had had enough. I saw a flaw in his discourse. I laid out a plan, researched my facts, and finally asked him to explain some of his perspective. It took me three days of back and forth before I hoisted him by his own petard, as the saying goes. He was humiliated by the group knowing he spoke off the top of his head.
I felt great… for about five minutes. Then I began to ask myself why it was my place to bring this guy back to earth. I was not kind in doing it. Where was my humility?
The Second Incident went like this…My ex is kind enough to walk with me to get some exercise during these trying times. It's not easy. Wrapping myself in Saran Wrap and dousing myself with hand sanitizer is time consuming.
So we are walking over the I Street Bridge and while we were in the middle looking at the river below some kid drives by with the top of his car down, filled with his buddies. He leans out and yells … "Don't Jump! Don't Jump, Man!"
To which I yelled back, "You weren't married to her!"
It was my old natural instinct or this flaw I have to say stupid stuff, without thinking, rearing it's oh so ugly head.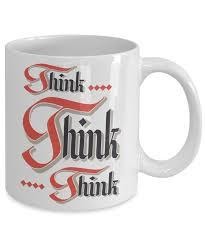 I turned with a giggle to look at her. She was hurt. She was MAD! She bolted out in front of me and didn't say a word for another mile. It's a joke, I thought. C'mon I am funny…apparently not.

So my message to me and others who care is watch it. Is what we say, or do, going to improve our sobriety or the lives of those around us…whether we say something we think is profound or humorous, and all in between?
Think before we say what we may think are innocent and or funny comments.
These are indeed trying times, my brothers. Let us count on our AA buddies, our literature, prayers and our online meetings. At least, that's what I am going to do.
Contributed by John M.
---
Keep Coming Back?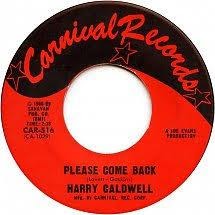 I had intended, some two weeks ago, to keep our April newsletter entirely 'Corona Virus Free'. We would rebel I thought, we would buck the system! As the matter elevated so dramatically and so rapidly, that intention had to be abandoned. Clearly, whether one agrees to reactions by government and institutions to the COVID-19 pandemic as we know it today or not, the place we find ourselves in for now cannot be ignored.
I say this, if for no other reason, that our own fellowship has been significantly impacted, perhaps seriously threatening the very sobriety of our members…in particular newcomers to A.A.
A lot of us might remember being new to this sobriety thing and new to the A.A. "experiment". I can say for myself that more than a few times I imagined, "I might not really need all these meetings", "I might not need ANY meetings at all", or the famous "Maybe I'm not REALLY an alcoholic!"
If you're new to A.A. or new to sobriety, it's not impossible to find yourself searching for just one easy excuse to stop going to meetings or worse…to pick up that first drink. After all…there are practically no in-person meetings to attend!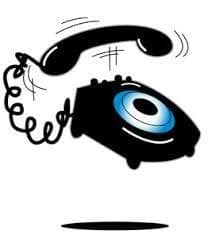 If you find yourself wondering…"am I really an alcoholic?", remember an old adage I've heard said many times at meetings. It goes like this…people who are NOT alcoholics don't EVER go to A.A. meetings!
For all of our new members, for any of our old-timers…pick up the phone. You know there are many online meetings with easy access available to you, including our own Step2mensgroup.com. But if you can't or if you won't…please, please call anyone you know in A.A. BEFORE you decide to quit going to meetings. Call anyone you know in A.A. BEFORE you take that first drink.
If don't know anyone in A.A. call me…call me 24/7/365…BEFORE you decide. Please.
Mark W. 916-601-6864
Contributed by Mark W.

---
CDC REVEALS ALCOHOLICS MAY NOT BE AT RISK OF COVID-19!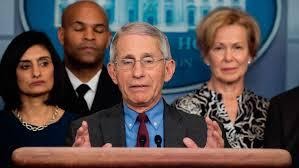 The Center for Disease Control and Prevention made a stunning announcement Tuesday leaving many puzzled. Through the White House "voice of the virus", Dr. Anthony Fauci, it was revealed that as of this date, none of total the world cases of the Corona virus outbreak are currently sober individuals. The announcement was made at the now familiar daily briefing held by Dr. Fauci and others in Washington D.C.
While he was firm, "more research must be done", the nation's leading spokesman and trusted source, appeared convinced that " those individuals who've been 'alcoholics' in past but are now sober", are likely to be completely unable to acquire the potentially deadly virus. Researchers are unable to explain the phenomenon at this time.
Fauci made his remarks as the number of global cases soared to 846,281 on Tuesday. While the exact number of sober people in the world cannot be know, it is understood that Alcoholics Anonymous is found in some 180 nations with more than 118,000 different groups. The number of COVID-19 survivors would be staggering.
Contributed by April F.

---
THE LITERARY CORNER: ALCOHOL IN LITERATURE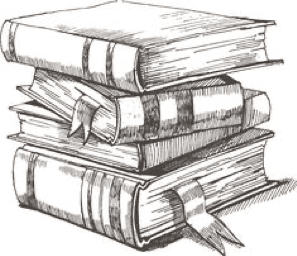 "Hit the bottom and get back up; or hit the bottle and stay down."
― Anthony Liccione
"Those who are Christians are to see to it that they are grateful for grace and redemption and conduct themselves modestly, moderately, and soberly, so that one does not go on living the swinish life that goes on in the filthy world…."

"…In my time it was considered a great shame among the nobility [drunkenness]. Now they are worse than the citizens and peasants;…We preach, but who stops it? Those who should stop it do it themselves; the princes even more. Therefore Germany is a land of hogs and a filthy people which debauches its body and its life. If you were going to paint it, you would have to paint a pig.

"This gluttony is inundating us like an ocean….We are the laughingstock of all the other countries, who look upon us as filthy pigs;…It is possible to tolerate a little elevation, when a man takes a drink or two too much after working hard and when he is feeling low. This must be called a frolic. But to sit day and night, pouring it in and pouring it out again, is piggish. This is not a human way of living. not to say Christian, but rather a pig's life."
― Martin Luther
"Buddy eyed me closely. His eyes were filigreed with red. I watched as he went through one of those instantaneous mood swings that only drunks and menstruating women can manage."
― G.M. Ford, Who in Hell Is Wanda Fuca?
"There is no night life in Spain. They stay up late but they get up late. That is not night life. That is delaying the day. Night life is when you get up with a hangover in the morning. Night life is when everybody says what the hell and you do not remember who paid the bill. Night life goes round and round and you look at the wall to make it stop. Night life comes out of a bottle and goes into a jar. If you think how much are the drinks it is not night life."
― Ernest Hemingway, 88 Poems
"The way a man drinks in company tells you nothing about him, but the way he drinks when alone reveals, without his realizing it, the very depths of his soul."
― Irène Némirovsky, Fire in the Blood
"Two wives despaired of him,' he said. 'When he got engaged to Sylvia, she made it a condition that he should take the cure at Zurich. And it worked. He came back in three months a different man. And he hasn't touched a drop since, even though Sylvia walked out on him.'
'Why did she do that?'
Well, poor Charlie got rather a bore when he stopped drinking. But that's not really the point of the story."
― Evelyn Waugh, Brideshead Revisited
"I see that a man cannot give himself up to drinking without being miserable one-half his days and mad the other."
― Anne Brontë, The Tenant of Wildfell Hall
"There is more food in a pennyworth of bread than in a gallon of ale."
― Joseph Livesey, A Lecture on Malt Liquor
"Reasoning with a drunkard is like
Going under water with a torch to seek for a drowning man."
― Thiruvalluvar, Holy Kural – Thirukkural in Tamil with English
From an idea by George T.

---
OUR TRUSTED SERVANTS Continue to be:
The current 'Step 2 Men's Group' meeting schedule is Monday through Sunday at 11:30 AM. All meetings are online for now until further notice. The Thursday meeting is a 'Book/Step Study' format. Each of the M-Sunday gatherings are one hour. Great job men!
Monday: Tim C.
Tuesday: Dick M.
Wednesday: John M.
Thursday: George T.
Friday: Dan Mc.
Saturday: David K.
Sunday: "Floating"
Want to add your name to the "Back-up-Help-Substitute Secretary List"? Just contact Group GS, Tom W., Treasurer Dan Mc. or any Monday through Sunday Secretaries and let them know!

---
Step2mensgroup.com (!!!)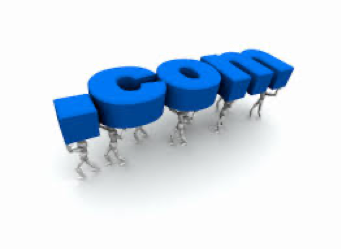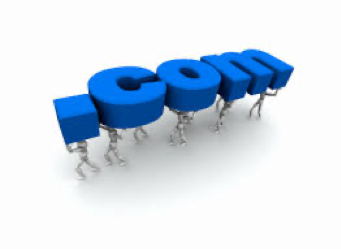 I came to Step 2 Men's Group on Monday September 9, 2019 after 130 meetings at the same place over 105 days where maybe 5 people knew my name and offered more than a single syllable when I spoke to them. From the start, something about Step 2 Men's Group felt different. It felt genuine and honest and real. I knew from day one, this was where I needed to be.
I know there was nothing unique about the relief I felt when I found out the church was going to let us use the larger room to continue meeting when things first started getting weird. I'm also sure there was nothing unique about the tinge of fear and panic I felt when I found out from Jon B. the following Monday that things had changed and we were out on our collective butts. What was I going to do 5 days a week? I certainly didn't want to return to my original meeting, which was still open at the time.
I was well aware of online meetings but hadn't had any interest in attending any. It seemed strange to me, lacking the personal connection we get at face to face meetings. And to be honest, I'm not quite comfortable sharing knowing that someone else in the house could be listening. With no other sane options we moved ahead, gave it a shot, ran it up the flagpole. Guess what? Everyone saluted!
This has been a much better experience than I'd allowed myself to hope for. Being able to see and hear familiar faces is wonderful. Hearing Mike T read the Step 2 Men's Group statement is comforting, as is having the same familiar faces secretary the weekday meetings.
A big thank you to David K. and "Guitar" Dan for stepping up to secretary our first weekend meetings! I just wish I knew who "Unknown" is.


We've been averaging about 11 people per meeting since this started, with a whopping 20 of us on March 30th. I'd like to thank everyone for showing up, giving this a chance and making it happen. We've had a few connection issues but most have been resolved. I'm available all day every day if anyone needs help connecting. [email protected].
And thanks to everyone for all your support. I'm proud to celebrate my first year of sobriety as a member of Step 2 Men's Group! You guys are the best.
Brad W., Daniel O. and Matt B. – keep coming back!
Here's the connection info for joining the meeting, in case anyone missed it.
Contributed by Mark C.

---
First Wednesday…April 1st
John reviews the step corresponding to the number of that month on each first Wednesday. It's a rewarding meeting with John outlining the step of the month, how he was challenged by it and how we tackle it ourselves, with and without success! Look for his monthly contribution in this edition!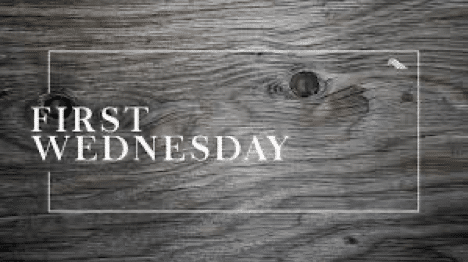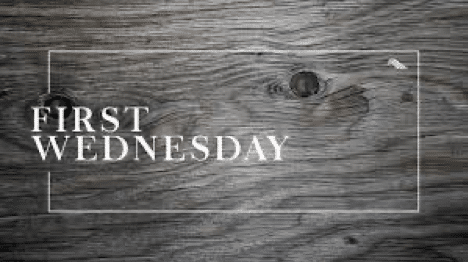 John M. reviews the 3rd Step on April 1st (First Wednesday). "Made a searching and fearless moral inventory of ourselves." Ummm…a) sounds like work…b) could be scary? This is one I'll just 'skim' over?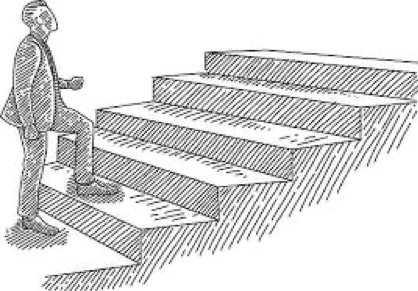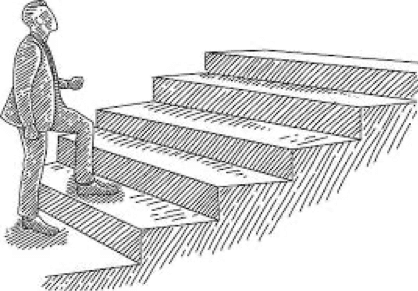 THURSDAY 'Book & Step Study'
George T. takes us through the Twelve Steps and Big Book portions to start the meeting every Thursday. Each missive is packed with fine prose, fascinating insights and challenging reading. Following the read (about 20 minutes)…the floor is open to everyone's thoughts on how they may have been influenced or impacted by that writing. It's really fun to be a part of and members are enjoying it.
Get on in here and show George support and contribute something to the newcomer. Every Thursday at 11:30.

---
April Birthdays …IF They Make It!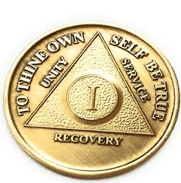 George T. April 4th…George celebrates 38 years!
Bill B. April 7th…Bill celebrates 27 years!
Mike T. April 10th…Mike celebrates 29 years!
Tim P. April 11th…Tim celebrates 2 years!
John M. April 25th…John celebrates 7 years!
Michael P. April 29th…Michael celebrates 2 years!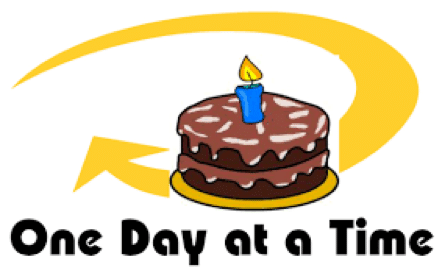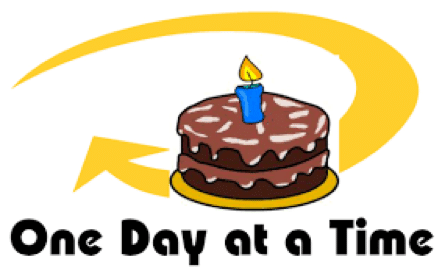 If your birthday has been missed….there are TWO ways to get included:
* PLEASE 'reply' by email now…OR…log-on to step2mensgroup.com with…
Your First Name w/ Last initial
Your "AA' Birthday (ex.8/1/18)
We really want to celebrate your AA anniversary because your birthday made ours possible!
Thanks everybody and apologies to you if you were missed or incorrectly noted.
---
Alcoholics Anonymous 'Daily Reflection…'
1
April
LOOKING WITHIN
Made a searching and fearless moral inventory of ourselves.
— TWELVE STEPS AND TWELVE TRADITIONS, p. 42
Step Four is the vigorous and painstaking effort to discover what the liabilities in each of us have been, and are. I want to find exactly how, when, and where my natural desires have warped me. I wish to look squarely at the unhappiness this has caused others and myself. By discovering what my emotional deformities are, I can move toward their correction. Without a willing and persistent effort to do this, there can be little sobriety or contentment for me.
To resolve ambivalent feelings, I need to feel a strong and helpful sense of myself. Such an awareness doesn't happen overnight, and no one's selfawareness is permanent. Everyone has the capacity for growth, and for self-awareness, through an honest encounter with reality. When I don't avoid issues but meet them directly, always trying to re-solve them, they become fewer and fewer.
From the book Daily Reflections
Copyright © 1990 by Alcoholics Anonymous World Services, Inc.

---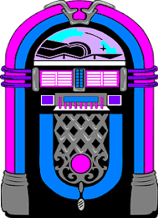 Joke Box

You know you're a recovering alcoholic if: Emails from your friends say HALT in the subject line!
You know you're a recovering alcoholic if: Your idea of a smooth opening line is " I really liked what you shared"!
You know you're a recovering alcoholic if: You don't know the last name of ANY of your friends! Alan A. Rochester, NY July 2001

A certain AA member had a slip. He called his sponsor and, crying on his shoulder, full of self-pity, he moaned, "And to think, I've lost ALL my pride!" "Great," said his sponsor…"NOW we can begin." Brian C. Blythe, CA. May 1961

After a Third Step discussion, a newcomer asked an old-timer, "How can you be sober so long and say you don't understand God?" The long-timer replied, "Young man, I've been married to the same woman for fifty three years…do you think I understand HER?" Ronnie B. Burbank, CA. August 1992

Q: What's the difference between an alcoholic and a drunk? A: A drunk doesn't have to go to all these meetings! Robert C. Portland, OR. August 1962

When it comes to gratitude, my mind is like Teflon. When it comes to resentment, my mind is like flypaper! David K. Wilmington, DE August 2005

"The Joke Box" features narratives, anecdotes and jokes from the AA publication "A Rabbit Walks Into a Bar". Available at the AA Central Office, it contains the best material from the historic AA Grapevine. You can learn more at aagrapevine.org. Thanks to Anthony S. for picking up a copy and suggesting it!
---
My First Meeting Classic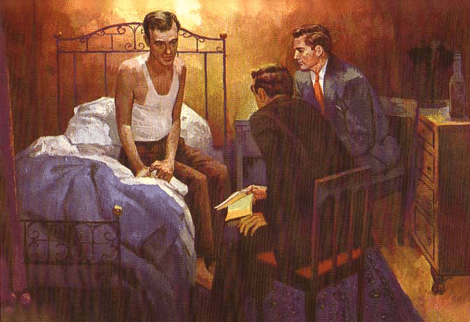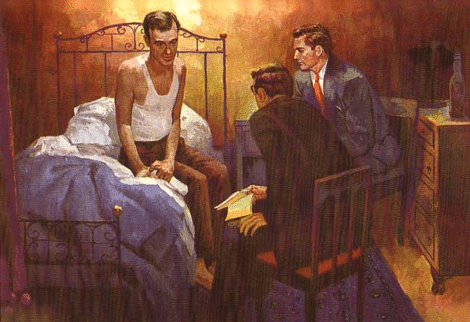 Please be "of service." If you've never contributed a "My First Meeting", please help to keep this column going…we need you! What do you remember most of your first meeting? It can be one sentence; it can be up to two paragraphs. You might have fun writing it! Here's a "My First Meeting" classic by our James S. from the June 1, 2018 edition…we're missing you James S!
'When I was at the 'bottom' (hopefully) I looked up on-line where meetings were being held downtown. I had visions of them being held under tarps in the parking lot behind Goldie's on 12th Street with lots of random pit-bulls and people picking imaginary insects off their arms. People projectile vomiting and screaming at me about what a POS and a fraud I was (ok, that last part was correct). Then I VERY nervously knocked on the double-triple secret door across from St Francis Church and my world immediately transformed. It truly did, and has. It continues to this day, and follows me when I am sitting across from 'Volo Wines' in airports when my flight is delayed or when my wife and I have a dust up over some silly thing (but not about being buzzed thank God!!). Constantly with me…thanks my friends. Couldn't do this alone. 'Accountability without judgment'.
James S. June/2018


---
Memory Lane…Remember the FUN We Had?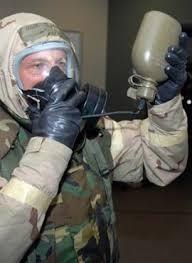 Funny Papers
---
Step 2 Men's Group Believes…
"Came to believe that a Power greater than ourselves could restore us to sanity."
We'd never presume that the 12 Steps are not clear. Nor would we imply that they need 'improvement'. However…for purposes of assisting to keep the meeting pointed in an important direction each day, the 'Step 2 Men's Group statement is read as follows:
Step 2 Men's Group is founded on the belief that spirituality is essential to our sobriety. Our group is non-religious, but we do not oppose anyone's religious beliefs. We believe that respect for others and their beliefs are essential to our spiritual development. Accordingly we ask that avoid criticism of others or of their religion or lack of religion, their race, ethnicity, national origin, age, sexual orientation, physical appearance, trade or profession, length of sobriety, or personal beliefs. Our goal is to further our spirituality, our sobriety and our personal development, not to confront or belittle others. Always remember to be kind to others.
---
SPECIAL THANKS DEPT:
Thanks to our 'GSR' George T. for "The GSR Says". Thank you John M. for "A Prelude". Special thanks this month to Mark C. for major contributions in making our online meetings a reality, managing our secretaries and guiding members through the process. He also wrote "Step2mensgroup.com." Thanks to Anthony S. for the 'Joke Box'. We're still waiting for YOU gentle reader…Why YOU don't contribute a short "something?" Any length, most any AA related topic. Reply now and it will get included next month!

---
Editors Note:
On a serious note…the sender's email address [email protected] has been created specifically for this newsletter. The 'inbox' may not be reviewed often. Every effort will be made to NOT share your email address with anyone w/o express written permission from you. You may 'opt out' at any time from this newsletter by simple reply…" Stop sending me this junk"! Please suggest columns, advice…ideas. Your comments are always welcome.